Patient Testimonial - Gary Allis
Allis worry free after a-fib procedure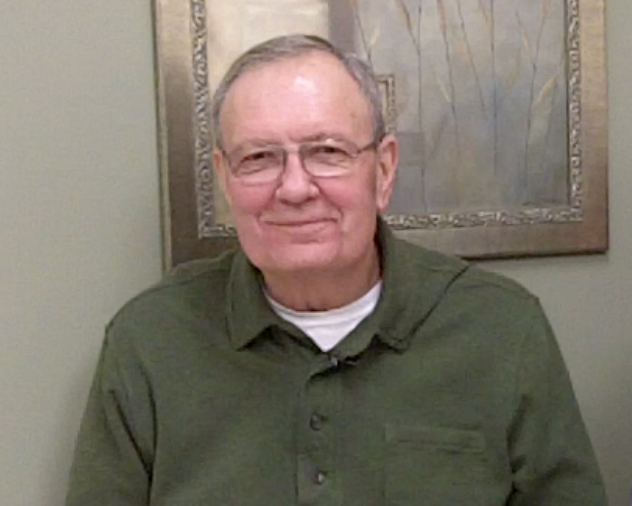 Gary Allis was just about out of options. The 67-year-old Winchester, Wis. resident had been dealing with atrial fibrillation (a-fib) for more than five years and all the treatments and medications he tried to treat the condition were unsuccessful.
While he was somewhat able to keep the condition controlled with the help of a blood-thinning medication called Coumadin, Allis was growing tired of always waiting for the next episode to happen.
"When you have a-fib, there's always something looming and you never knew when the next episode will hit," he said. "When my grandkids visited I couldn't even play with them because I'd have to go lie down in bed when an episode hit."
Thinking he had exhausted all the options available locally to treat his condition, Allis was prepared to try just about anything, including travel to Ohio, one of few places in the country to offer a progressive surgical treatment called minimally-invasive Maze, or mini-Maze. The procedure is performed by fewer than 50 physicians in the country, so Allis figured such a procedure wouldn't be available in northern Wisconsin.
About a year ago, however, Allis received some information about an a-fib seminar in Rhinelander presented by Aspirus surgeon John Johnkoski, M.D. Allis attended the seminar and discovered that Dr. Johnkoski offered the mini-Maze procedure in Wausau.
"After the seminar he wouldn't stop talking, he was so excited," said Ruth, Allis' wife of 29 years.
Shortly after the seminar, Allis made an initial appointment with Dr. Johnkoski, who determined that Allis was in fact a candidate for the procedure. In June, 2010, Allis underwent the mini-Maze procedure at Aspirus Wausau Hospital and is now off all medications and hasn't had an a-fib episode in more than 10 months.
"I have my life back and I'm not faced with any more worries because of a-fib," Allis said. "I was surprised I was able to get back to a normal life so quickly and it's relief not to have to take all those medications."
Ruth also sees how much of a difference the procedure has made in her husband's life.
"He looks so much healthier and he has his color back," she said. "We just don't have to worry anymore."