Patient Testimonial - Nancy France
After three long years, a-fib procedure gives France her life back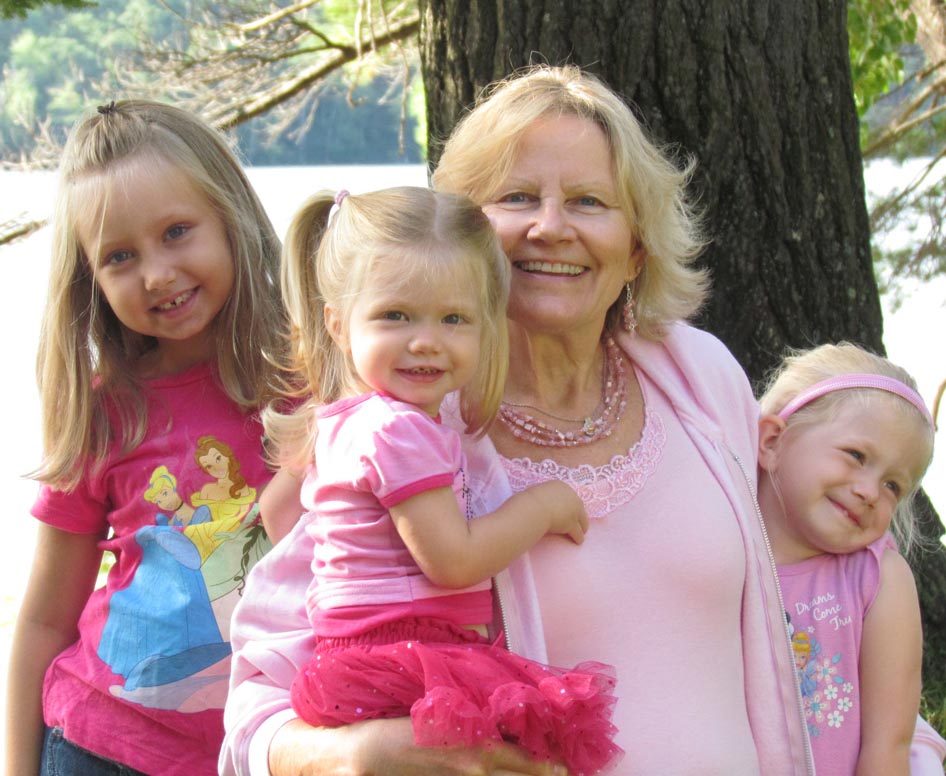 One night in 2006, Nancy France was in bed when she her heart began to race. A little alarmed, France chalked it up to menopause, especially after it only lasted for a short time. As time went on, however, the episodes began to last longer and happen more frequently, prompting her to call her doctor.
"It always happened in the middle of the night and I went to call my doctor, but my heart was always back in rhythm by the time I called," France said.
In October of that year, France went in to see her family doctor, who referred her to a cardiologist to get a better idea as to what was going on. At the cardiologist's office, an EKG was performed and the doctor knew right away that France had atrial fibrillation (a-fib), a condition France wasn't particularly familiar with.
"I had heard of a-fib, but wasn't aware of the extremely high risk for stroke," said the now 60-year old Wausau resident. "I just wasn't aware of the danger I was in before."
After the diagnosis, France's cardiologist tried to manage her a-fib with medications, including Coumadin, a blood thinner that greatly reduces the risk of stroke in people with a-fib. The medical management approach continued for about three years until France had finally had enough of the hassles of dealing with a-fib in this manner.
Being on Coumadin required France to have her blood checked every month, while the other medications she was on did not prevent her heart from periodically beating out of rhythm. In those three years, she had six different episodes of a-fib that required a cardioversion, a treatment where a doctor shocks the heart back into rhythm.
"The cardioversions aren't painful, but they are scary because I haven't been under anesthetic many times in my life so I wasn't very comfortable with it," she said. "It was all very tiring, and I'm usually very active, so that was no way to live."
The final straw for France was her sixth and final trip to the emergency room for a cardioversion. She was in northern Wisconsin with her family when the episode occurred and required her to leave an otherwise relaxing weekend at the lake. It was at the emergency room that the doctor again mentioned a relatively new procedure called total thorascopic minimally-invasive MAZE, or mini-Maze, that she may be eligible for and may want to look into.
As it turned out, the procedure was available at Aspirus Wausau Hospital. Aspirus cardiovascular surgeon John Johnkoski, M.D., was one of about 50 physicians in the entire country who performed the procedure that could cure France's a-fib and get her off Coumadin.
"People would always tell me to wait for a new procedure to come along and you'd think that 'Oh I can just do the meds,' but that wasn't the case," France said. "I didn't care what type of procedure they used, I just wanted it taken care and to be able to eliminate the possibility of stroke was huge for me."
Right after undergoing the mini-Maze procedure in October of 2009 France went into a-fib while waking from anesthesia, but her heart immediately went back into rhythm and she hasn't experienced any episodes of a-fib since. She had some soreness after the procedure, but she was walking to the end of her block within a week and was back in her normal routine just three weeks after surgery.
Not only is France a-fib free, she no longer needs monthly blood checks because the procedure also allowed her to get off Coumadin. She says the procedure allowed her to get her life back.
"My life has turned 180 degrees. I am able to be active again and I don't have to worry when we travel anymore. My quality of life has improved immensely and I can more fully enjoy the time I spend with my family."