Patient Testimonial - Ann Landrath
Patient Back to Helping Others After Mini-Maze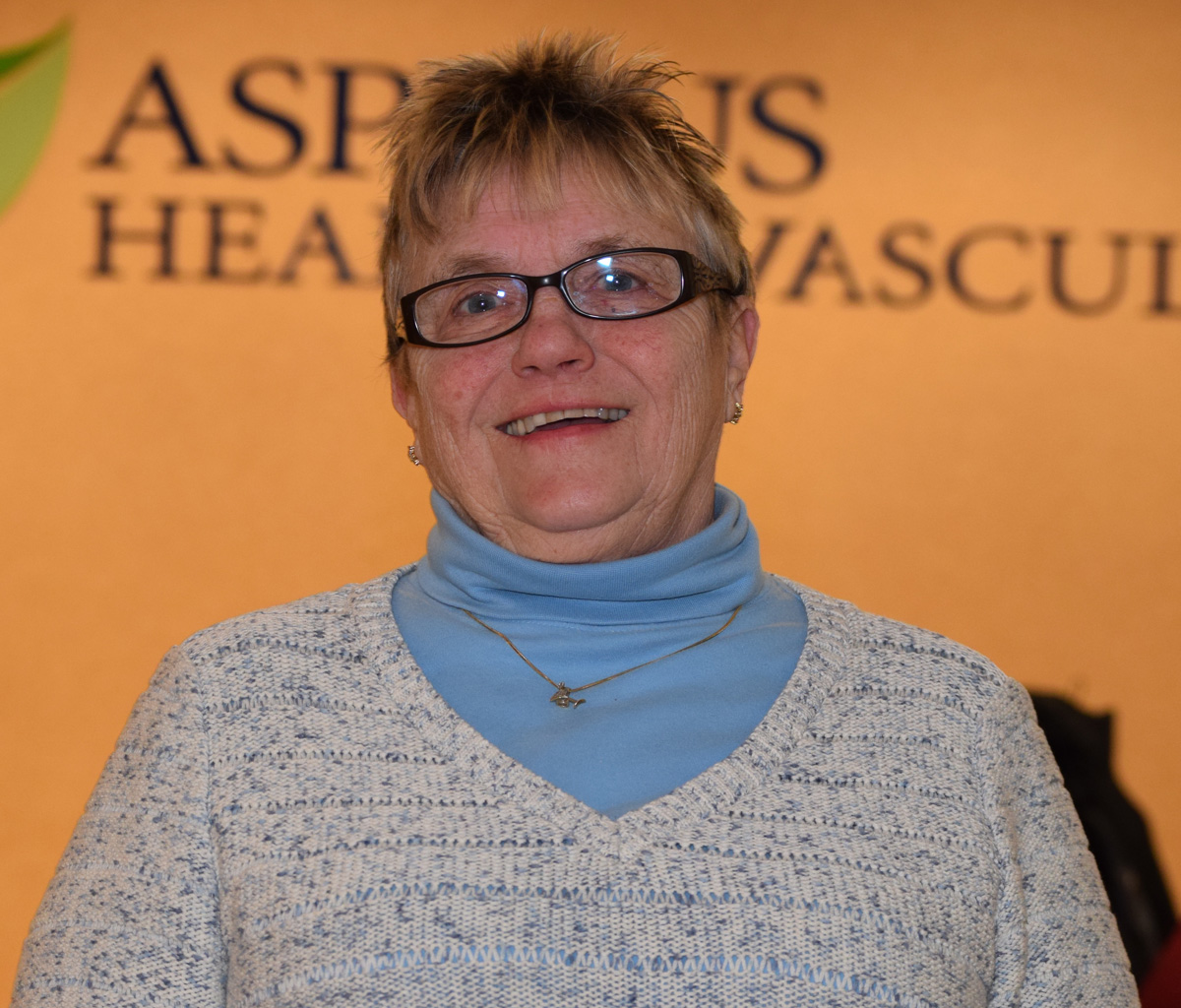 It was a normal day at work. Ann Landrath was working as a cook. She started to have difficulty breathing. She called her doctor and was instructed to go to the hospital. Her life was about to change.
Ann and Dr. Michael Haase discovered that she had Atrial Fibrillation (AFib). Dr. Haase referred Ann to Cardiothoracic Surgeon Dr. John Johnkoski and Cardiac Electrophysiology Specialist Dr. Kevin Rist.
"I was very nervous," said Ann. "I wasn't sure what Atrial Fibrillation was or how I was supposed to treat it."
Also called AFib, Atrial Fibrillation is a quivering or irregular heartbeat that can lead to blood clots, stroke, heart failure and other heart-related problems. Some of the methods of treating AFib involve electrical cardioversion, medication and sometimes surgery.
"They decided to conduct a fairly new surgery," said Ann. That surgery was a minimally invasive maze procedure. "It was scary, but everything went great. I thought… this is a miracle."
"I am so happy that Ann has done well with her treatment for atrial fibrillation, says Cardiothoracic Surgeon Dr. John Johnkoski. "She was very limited by her shortness of breath and fatigue, and medications were not helping. The Hybrid Approach to AFib is a very effective treatment for people with persistent AFib and avoids the open heart surgery that used to be necessary. She has now been back in rhythm for almost three years, doing great off her medications and blood thinners."
A "mini maze" is performed to treat AFib that cannot be treated with medication or other non-surgical procedures. It allows the surgeon to correct the electrical irregularity in the atria without performing open-heart surgery. With the mini-maze procedure, patients experience fewer potential complications and a much shorter hospital stay than with traditional open surgery.
"Oh my God, the care at Aspirus was excellent," said Ann. "On a scale of 1 to 10, I'd give them a 20. My doctors, everything… It was really good."
Today, Ann is more active. She's walking more, and "Kinda-retired", cooking part-time for an assisted-living facility.
"I told all the doctors that I love them," said Ann. "They did a fantastic job and I'm elated with the outcome."